Bulgaria in two exhibitions at the Bratislava airport
19 February 2018
News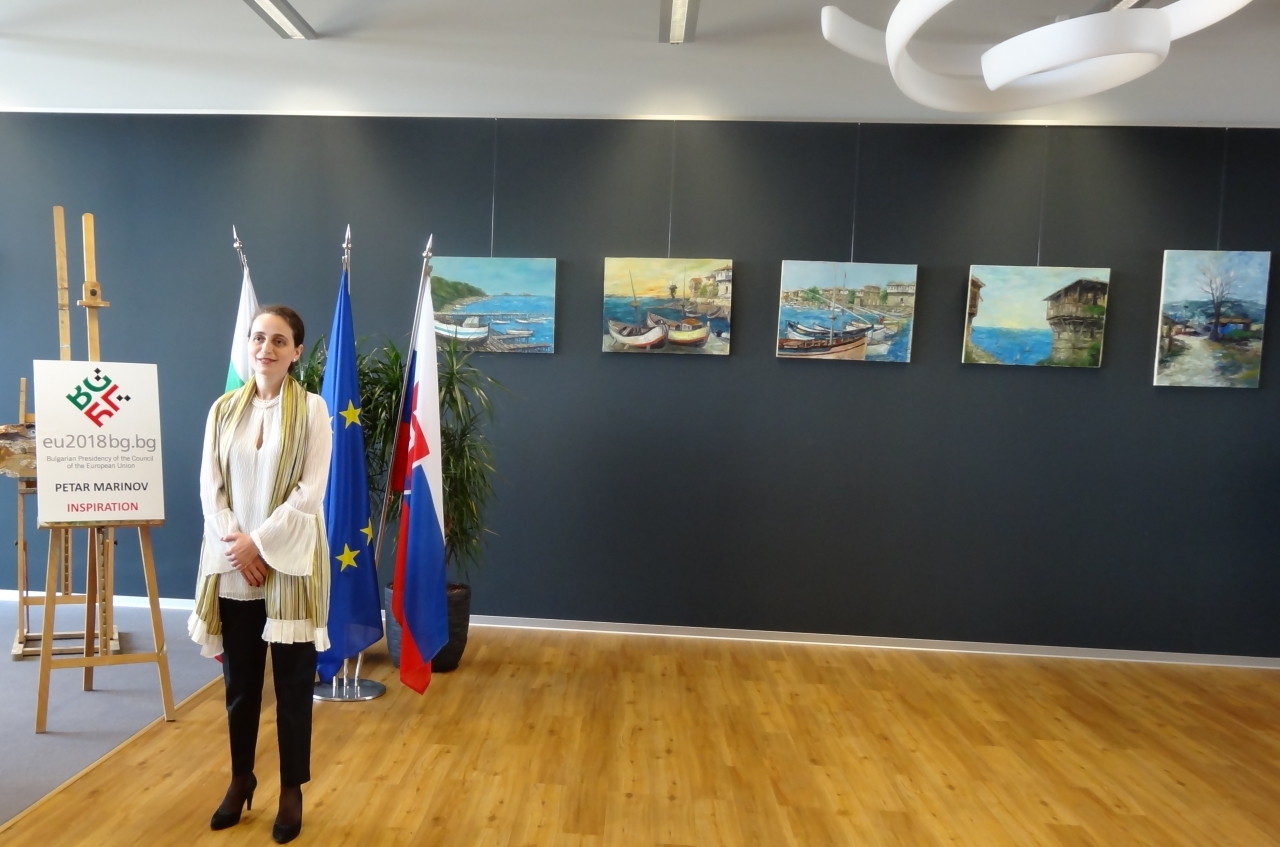 Two Bulgarian exhibitions opened at the M.R. Stefanik airport of Bratislava, marking the Bulgarian presidency of the Council of the European Union. The first exposition displays 24 paintings by the artist Petar Marinov, recreating the atmosphere of Bulgarian towns and scenery. It is displayed at the VIP lounge and is the first instance, when works of an artist who is not of Slovak origin, are presented.
The other exposition is made up of 40 photographs, grouped under the motto "Brightly Coloured Bulgaria" and may be enjoyed at the Departures hall. Most of the works belong to the photographer Ladislav Tsvetkov, but there are also photographs that were provided by the Ministry of Tourism and the State Institute of Culture with the MFA.
At the opening ceremony Bulgaria's Ambassador in Bratislava Yordanka Chobanova indicated that the Bulgarian presidency is a great opportunity to draw attention to this country not only among the institutions and the diplomatic community, but also among the general public in various countries. She added that she hoped the paintings and photographs of the Bulgarian authors would stimulate the interest of the people of Slovakia and of their guests in Bulgaria.
More photos