Bulgaria and the Democratic People's Republic of Korea signed a Programme on Cooperation in the Fields of Education
11 July 2019
News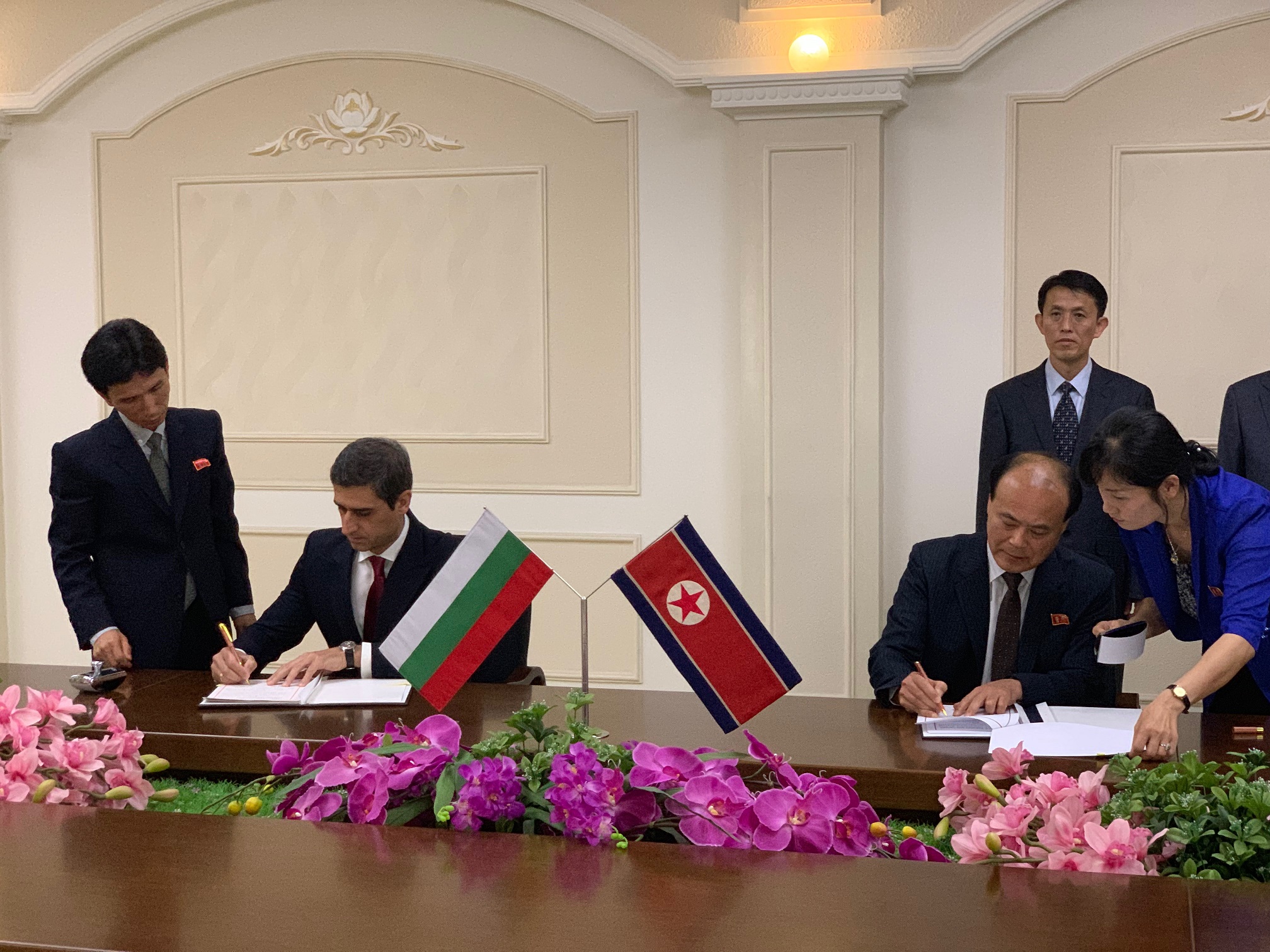 On 11 July 2019 in Pyongyang, DPRK, the Governments of the Republic of Bulgaria and the Democratic People's Republic of Korea signed a Programme on Cooperation in the Fields of Education and Culture for the years 2019 – 2022.
The Programme renews the existing legal framework for cooperation with the DPRK in the fields of education and culture.
The programme was signed by Mr. Ivaylo Iordanov, Chargé d'Affaires a.i. of the Republic of Bulgaria in the DPRK and Mr. Pak Kyong Il, Vice-chairman of the Committee for Cultural Relations with Third Countries of the DPRK.