Reception for the Day of Europe
10 May 2018
News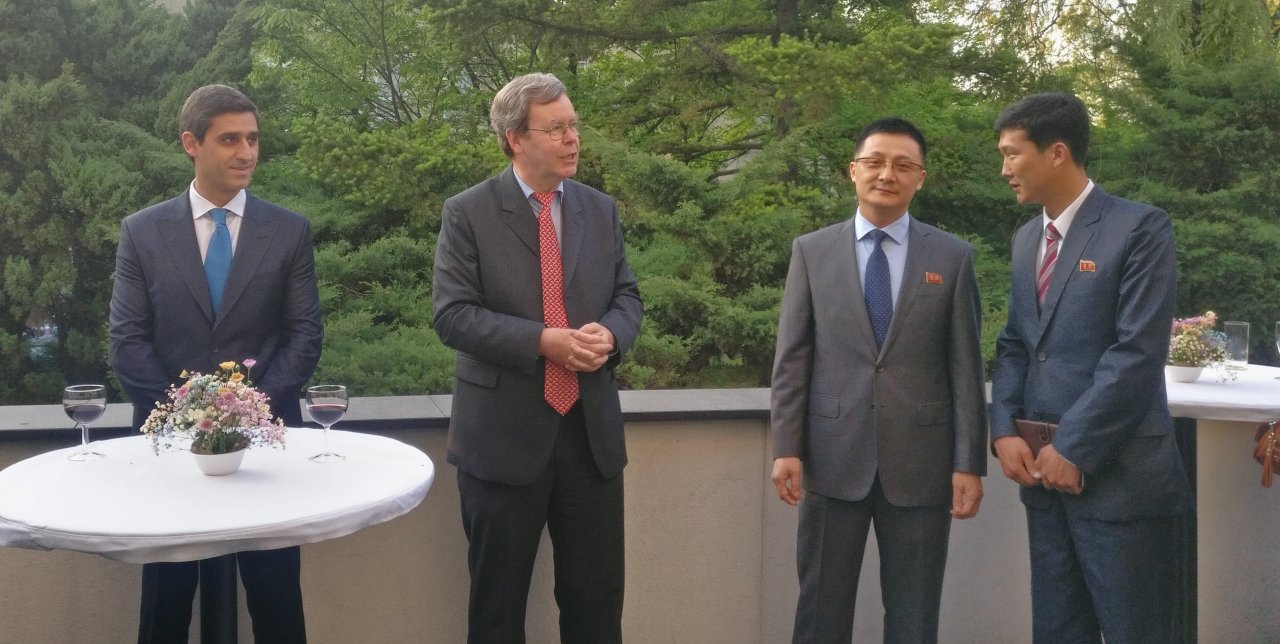 On 9 May, in the context of the local Bulgarian presidency of the European Union in the DPRK, a reception was given for the Day of Europe with the participation of the entire international community in Pyongyang. Vice foreign minister, Che Hui Chol was present on behalf of the Ministry of Foreign Affairs of the DPRK.

The Chargé d'Affaires of the Embassy of the Republic of Bulgaria in Pyongyang, Mr. Ivaylo Iordanov welcomed all guests, paying special respect to the importance of the 9 May in the modern history of Europe. 9 May is the day we celebrate the end of divisions, the end of rivalries and most importantly the end of wars that have plagued Europe for many years, decades and even centuries. It is the day we accepted our differences and started building our common future, founded on the spirits of peace, solidarity, prosperity and unity.

The event was organised jointly with the Embassy of the Federal Republic of Germany in Pyongyang.