Sweden's Foreign Minister Margot Wallström recites Elisaveta Bagryana for March 3, Bulgaria's National Day
02 March 2018
News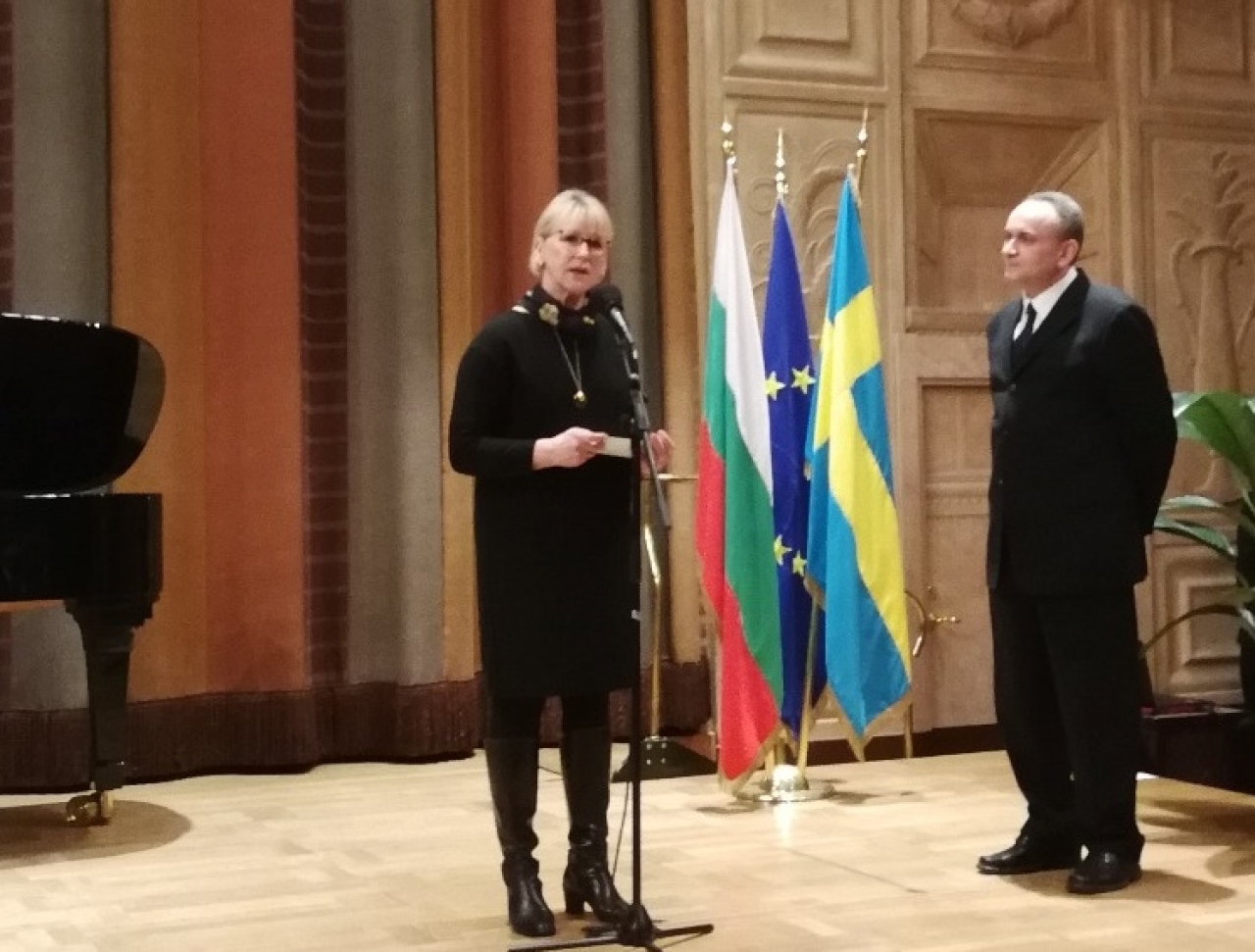 A poem by Elisaveta Bagryana recited in its Swedish translation was Foreign Minister Margot Wallström's way of honoring the 140th anniversary of the Liberation of Bulgaria. Her appearance was part of the festive program organized by the Bulgarian Embassy in Stockholm to mark the National Day of Bulgaria, March 3. The event took place in Grunewald, Stockholm's foremost concert auditorium, itself part of Konserthuset, the building that hosts the annual Nobel Prize Ceremony.
The centrepiece of the evening was the piano concert of Bulgarian pianist Kiril Kutin, who performed works by J.S. Bach, Frédéric Chopin, Erik Satie and Alexander Vladigerov.
In his congratulatory speech, Ambassador Valentin Poryazov made a brief historical review of the events surrounding the Liberation, dwelling in more detail on the life cause of Vasil Levski, which constituted a turning point in the national liberation movement. Minister Wallström congratulated those present on the 140th anniversary of Bulgaria's liberation while underscoring the excellent bilateral relations between Sweden and Bulgaria. She expressed her country's support for the Bulgarian Presidency of the Council of the EU and emphasized the special importance of its priorities, including the placing of the European perspective of the Western Balkans back in the focus of attention of the EU.
About 300 guests were in attendance, among whom representatives of the Royal Court of Sweden, the Swedish Parliament and Government, educational and cultural institutions, Swedish politicians and public figures.
More photos