Photo exhibition on the occasion of the 30th anniversary of the establishment of diplomatic relations between the Republic of Bulgaria and the Republic of Azerbaijan
08 June 2022
News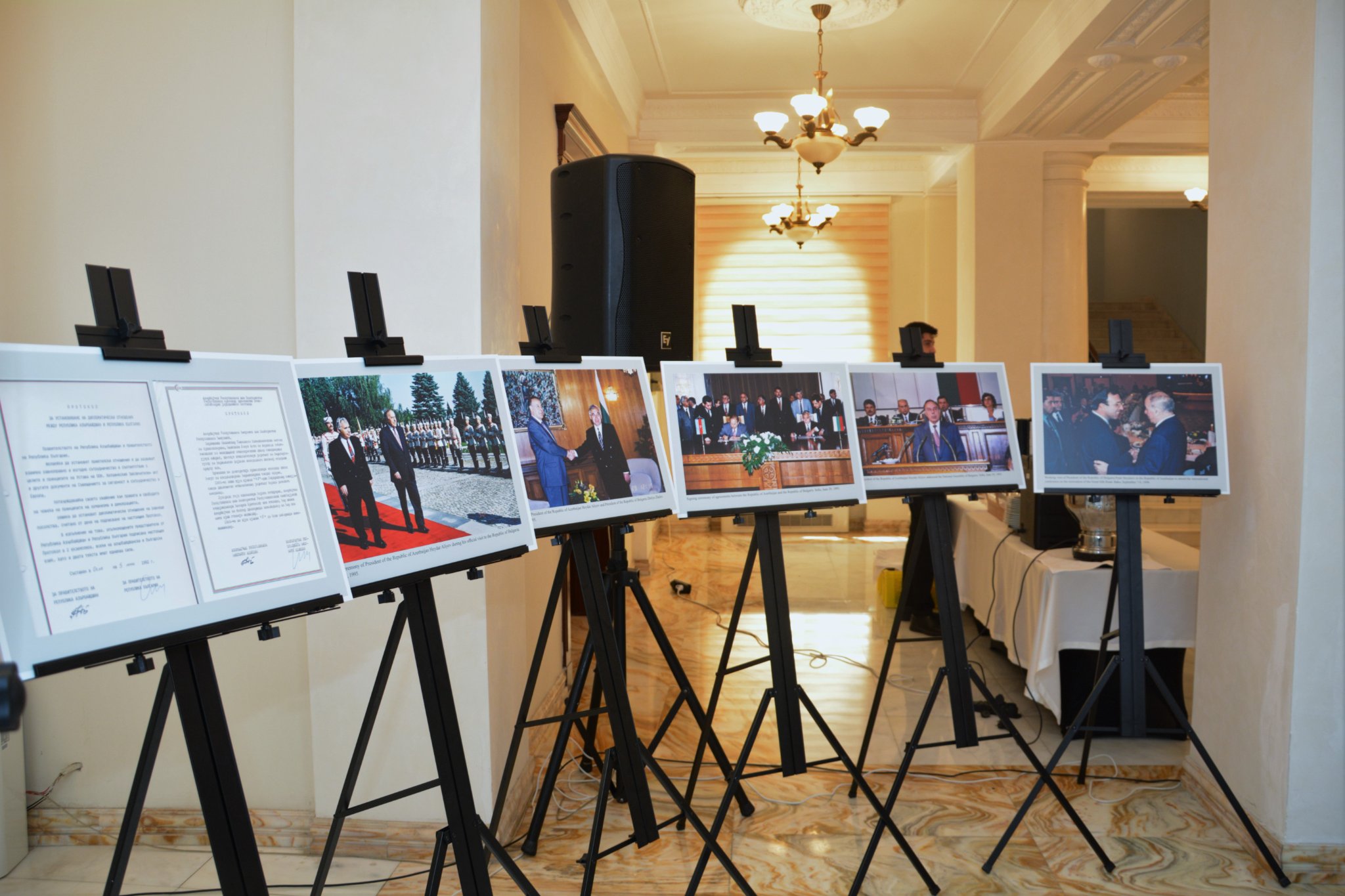 An exhibition, on the occasion of the 30th anniversary of the establishment of diplomatic relations between the Republic of Bulgaria and the Republic of Azerbaijan, was held in the Ministry of Foreign Affairs of the Republic of Azerbaijan on June 6, 2022.
The event was attended by the Ambassador of Bulgaria in Baku and members of the Embassy staff, officials from MFA of Azerbaijan, members of the Milli Majlis and other public figures.
In his speech H.E. Mr. Nikolay Yankov – Ambassador of Bulgaria underlined that Azerbaijan and Bulgaria have maintained friendly relations on the basis of mutual respect and that their partnership has been developing dynamically over the past 30 years. The Ambassador reflected over some of the main events of the bilateral relations and wished further development of the mutually beneficial cooperation between the two countries.
Speaking at the event, Deputy Foreign Minister of the Republic of Azerbaijan Mr. Khalaf Khalafov expressed satisfaction with the current level of relations and cooperation between the two countries. Noting the developing bilateral ties in various fields, including economy, energy, security, tourism, agriculture and transport.