The Bulgarian Ambassador in Islamabad Irena Gancheva met the Federal Minister of Education and Professional Training of the Islamic Republic of Pakistan Rana Tanveer Hussain
22 July 2022
News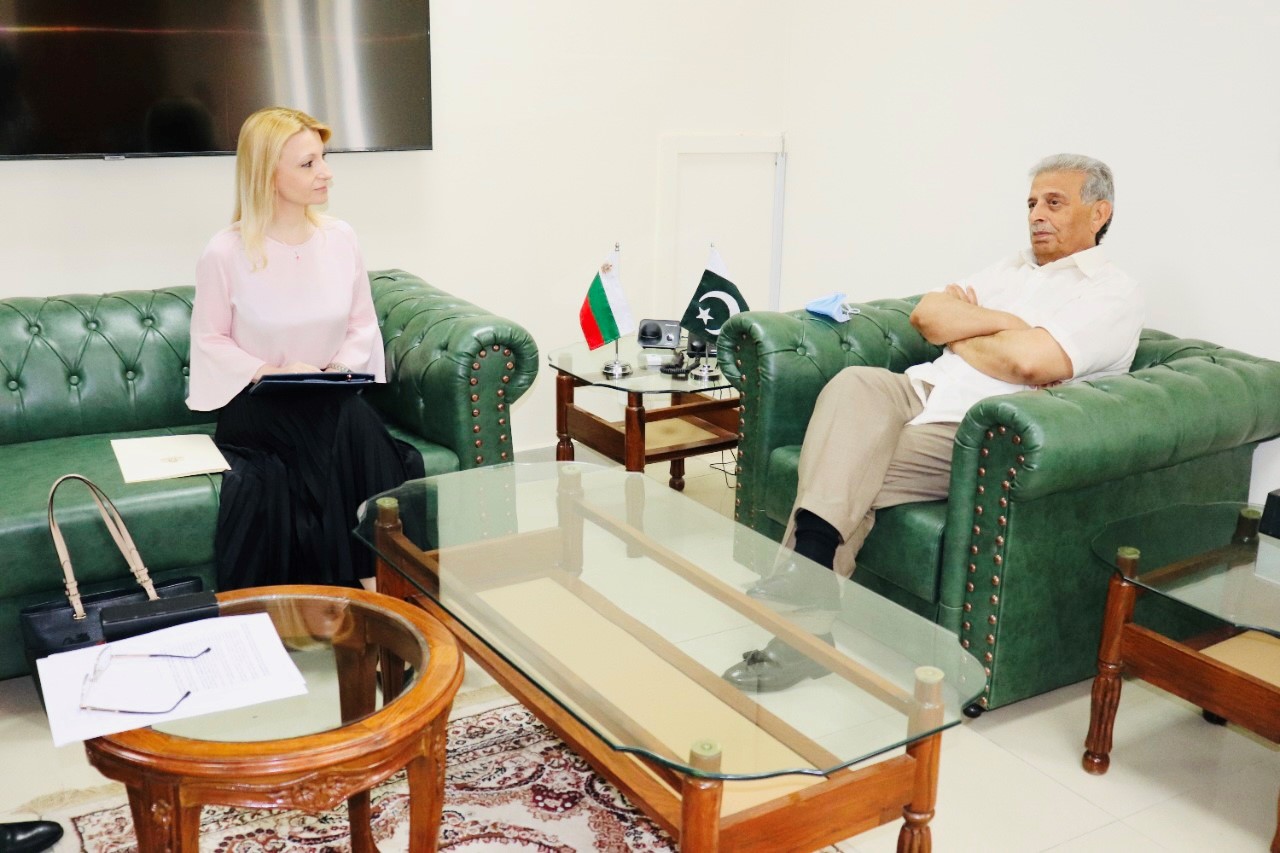 The Bulgarian Ambassador in Islamabad Irena Gancheva met on 20 July 2022 with the Federal Minister of Education and Professional Training of the Islamic Republic of Pakistan Rana Tanveer Hussain.
During the conversation, the two sides agreed to work together to expand the bilateral ties in the field of education. They further expressed their desire to encourage the direct contacts between higher education institutions in Bulgaria and Pakistan, to look into opportunities to provide scholarships and to exchange good practices, information and expertise.
Both sides also confirmed their interest to conclude an Agreement for cooperation in the field of higher education which would contribute to the successful development of the academic collaboration between Bulgaria and Pakistan.