The Embassy of Bulgaria in Yerevan organized a garden holiday on the Children's Day and the 24th of May
03 June 2022
News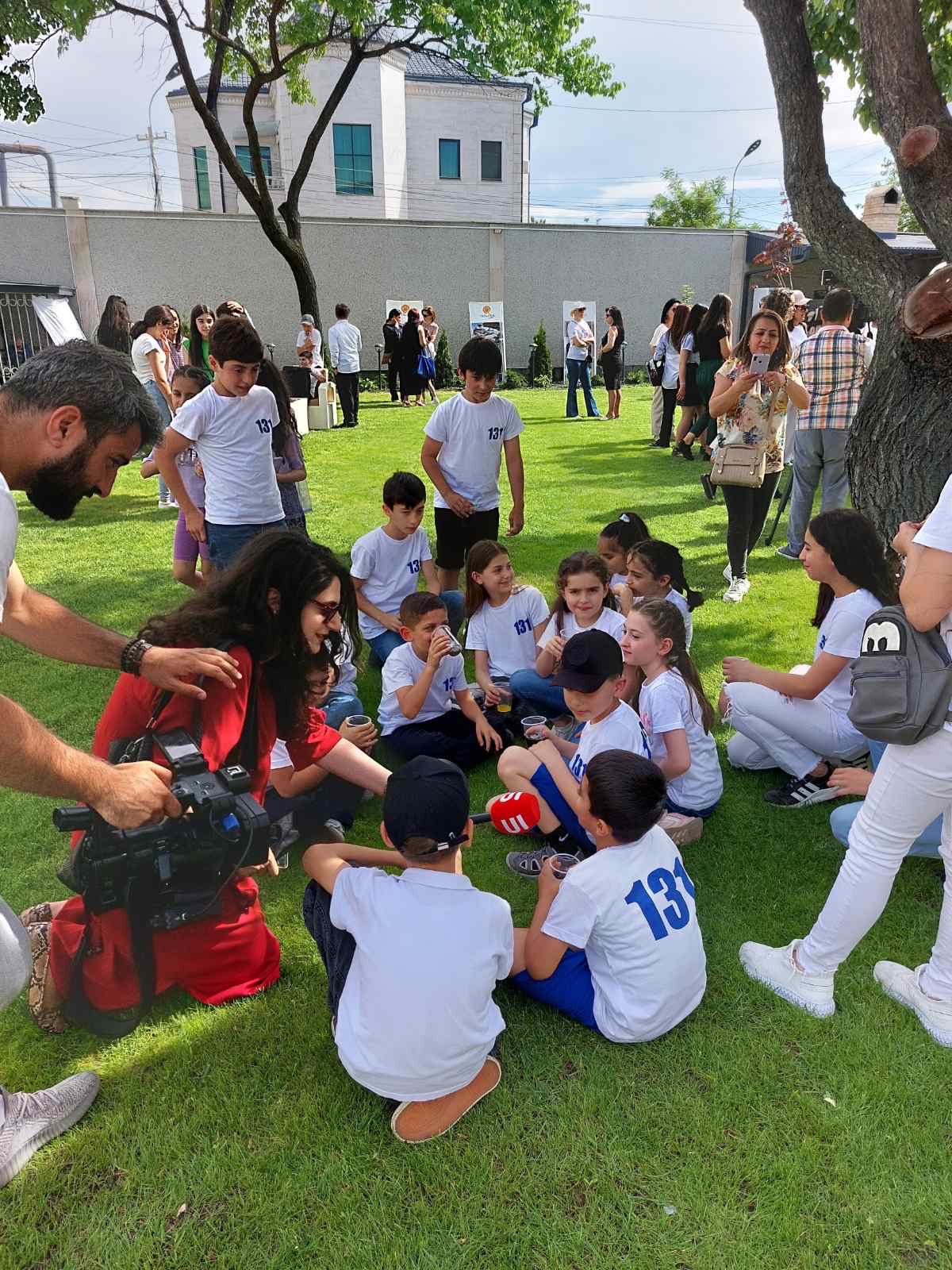 On June 1, 2022, the Embassy of Bulgaria in Yerevan organized a garden holiday on the Children's Day and the Day of the Holy Brothers Cyril and Methodius, the Bulgarian alphabet, education and culture and Slavic literature. For more than 3 hours, 120 children, teachers and Bulgarian citizens living in Armenia in a relaxed atmosphere had fun with quizzes, games, songs and dances. The main guests of the celebration were the students from the 131st Peyo Yavorov Primary School in Yerevan, who performed Armenian and Bulgarian songs and folk dances. An exhibition of paintings by 131st school students was presented.
The Ambassador of the Republic of Bulgaria to Armenia, Mr. Kalin Anastasov and the Embassy team express their gratitude to the teachers and students of Peyo Yavorov School for the sincere and emotional sympathy for one of the most beloved Bulgarian holidays on May 24, as well as for their active participation in the artistic program of the celebration.
The celebrations were also attended by the Deputy Minister of Tourism of Bulgaria Mrs. Mariela Modeva, who is on a working visit to Yerevan and held a business meeting with the tour operators accredited at the embassy in connection with the starting summer tourist season, for which more than 25 charter flights are planned from Yerevan to the Bulgarian Black Sea coast.
The celebration at the embassy was covered by two Armenian public television stations and several news agencies, which also attended the event.