Delegation of the Illinois National Guard visited the Consulate General of Bulgaria
14 January 2022
News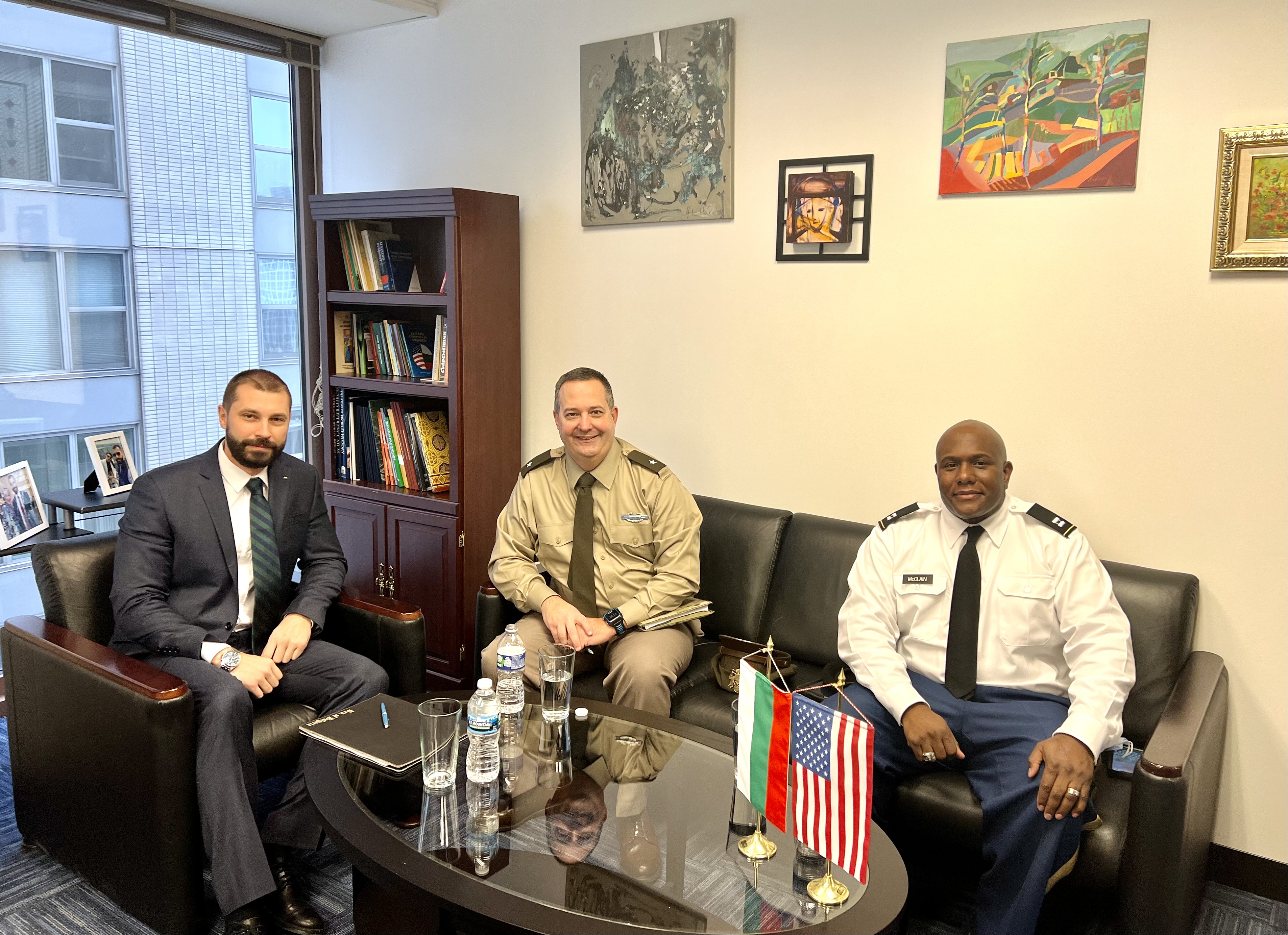 On January 13, Consul General Svetoslav Stankov met with Brigadier General Mark G. Alessia, Director of the Illinois National Guard Joint Staff.
Both sides re-affirmed excellent bilateral relations between Bulgaria and the USA as strategic partners and allies in NATO.
During the meeting Mr. Stankov and Brigadier General Alessia explored and found specific opportunities for further cooperation between Bulgarian armed and law enforcement forces and the National Guard of Illinois on emergency crisis response, training and interoperability.
More photos