Opening ceremony of kindergarten N 4 in the town Armavir
07 October 2021
News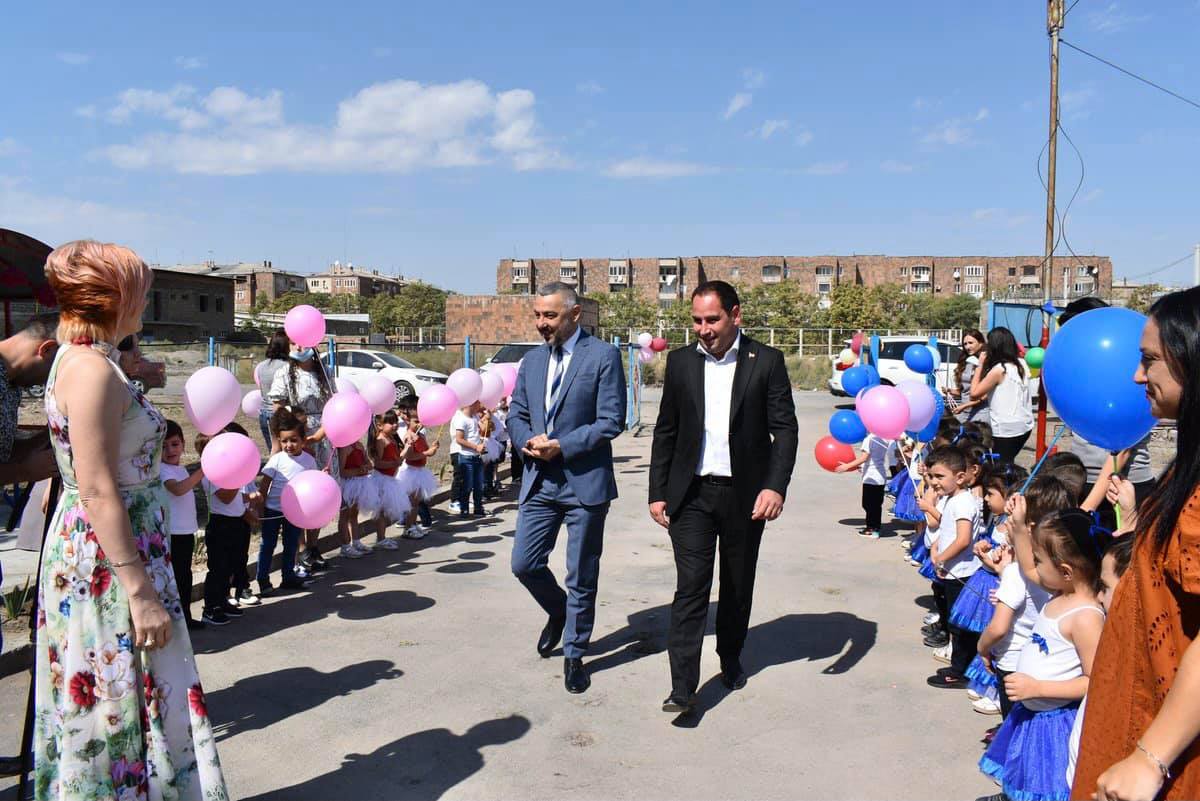 The opening ceremony of the new building of "Kindergarten № 4 in Armavir" took place on 13th September 2021 in cooperation with the Embassy of Bulgaria in Armenia, Armavir Municipality and the Armavir Development Center. The event was attended by employees of the municipality of Armavir, council members, parents and other guests.
The new building of the kindergarten was renovated with funds from the municipality of Armavir, and the furniture were provided with the financial support of the Bulgarian Embassy in Armenia within the project "Improved preschool education in N4 kindergarten of Armavir" under the Official Development Aid of Bulgaria.
During the event, the ambassador of the Republic of Bulgaria, Kalin Anastasov and the Mayor of Armavir, Davit Khudatyan visited the kindergarten. The mayor presented to the ambassador all possibilities of the renovated building. Over 110 children aged 2 to 5 will attend the kindergarten in the newly renovated building.
In his welcoming speech, the mayor thanked the Bulgarian embassy for providing the financial support for the implementation of the project in Armavir. He pointed out that with the help of the Bulgarian side more children in the municipality will be able to attend the newly renovated kindergarten.
From his side, ambassador Anastasov mentioned that the project meets two of the priority areas of the Bulgarian ODA for Armenia - protection of children's rights, as well as promoting access to quality and inclusive education. Kalin Anastasov highlighted that children are our future and we are responsible for their good and quality education, which begins in kindergarten. Education is the most important value nowadays and one and the only way to reach to a more developed society and a more democratic state. The ambassador assured that the cooperation will be continued.