Meeting between the Ambassador of the Republic of Bulgaria and the Chairman of the Republican Union of Employers of Armenia
27 September 2021
News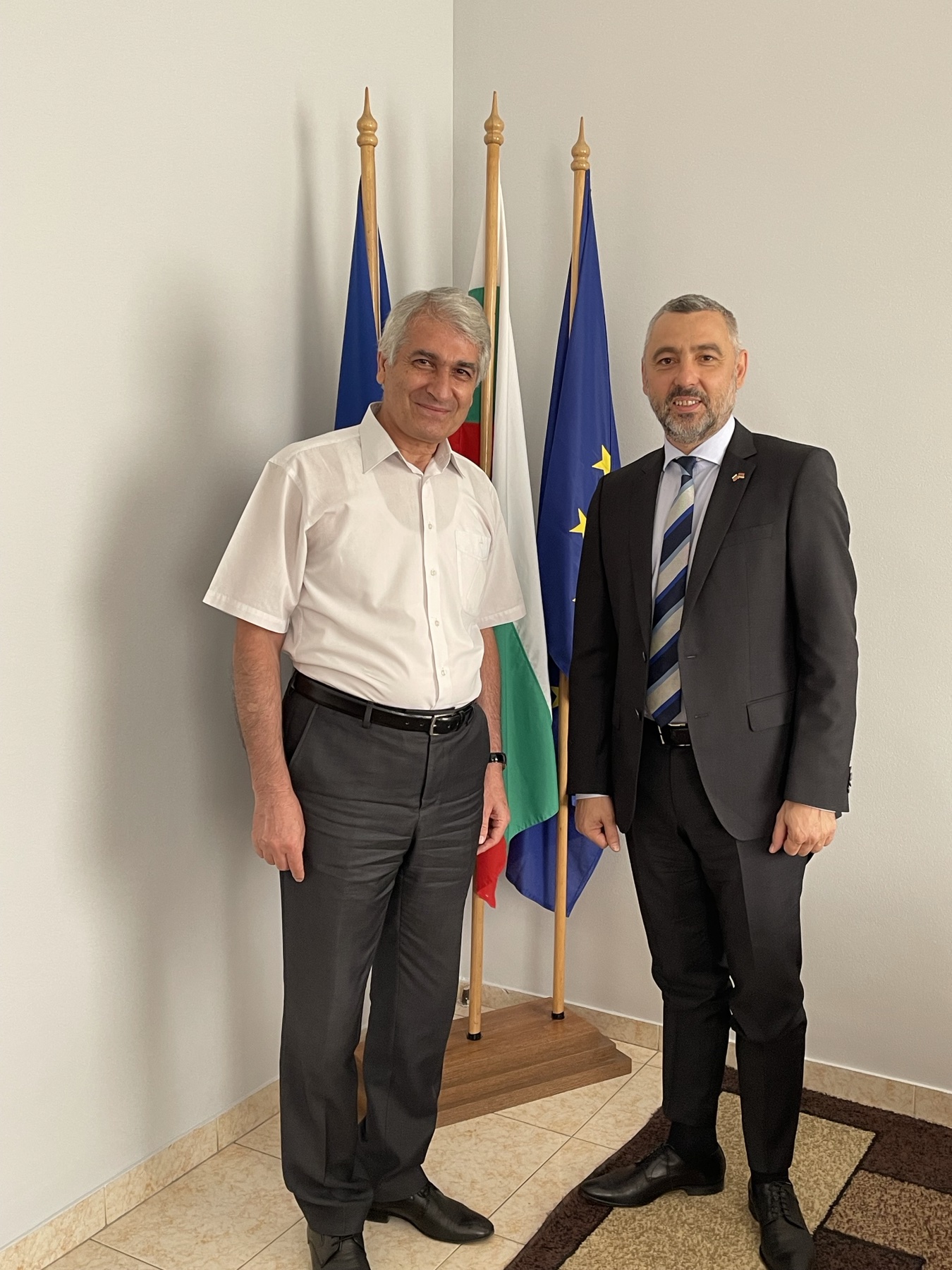 On 02.09.2021 was held a meeting between the Ambassador of the Republic of Bulgaria Mr. Kalin Anastasov and the President of the Republican Union of Employers Mr. Gagik Makaryan.
At the beginning of the meeting, the two sides discussed in general the current situation of interstate relations and the current economic environment in Armenia. Mr. Makaryan expressed the opinion that Armenia currently feels both the need for skilled labor and has the opportunity to provide such, emphasizing the desire in this direction to reach an agreement between the two countries. Mr. Makaryan noted that it is very important to have a national strategy for small and medium business development. On the topic, Ambassador Anastasov supported the vision of the Armenian guest, emphasizing that Bulgaria can be extremely useful to Armenia in this direction. He noted that Bulgaria has extensive and specific experience in the development of the private sector, especially in the form of small and medium businesses. The addition of the ambassador was welcomed by the Armenian side and it was specified that the issue is a priority and should be worked on both between the institutions of the two countries and within the business associations.
Mr. Anastasov stated that Bulgaria is open for cooperation and supports a number of specific projects in Armenia.
During the conversation it was highlighted that Armenia is taking strong steps in the fight with corruption and this is a very important approach for more effective activities and development of the economic environment. On the issue, Ambassador Anastasov pointed out that the neutralization of corruption risks is a guarantee for the development of successful business and forms a strong potential in all economic entities. The idea of ​​seeking opportunities for joint work in the sector of high technology, export and import of solar energy equipment, as well as in the field of mechanical engineering, processing and food industry was identified on both sides.