Тhe Ambassador of Bulgaria to Ireland Gergana Karadjova hosted at the Bulgarian Residence in Dublin the female Ambassadors to Ireland
09 September 2021
News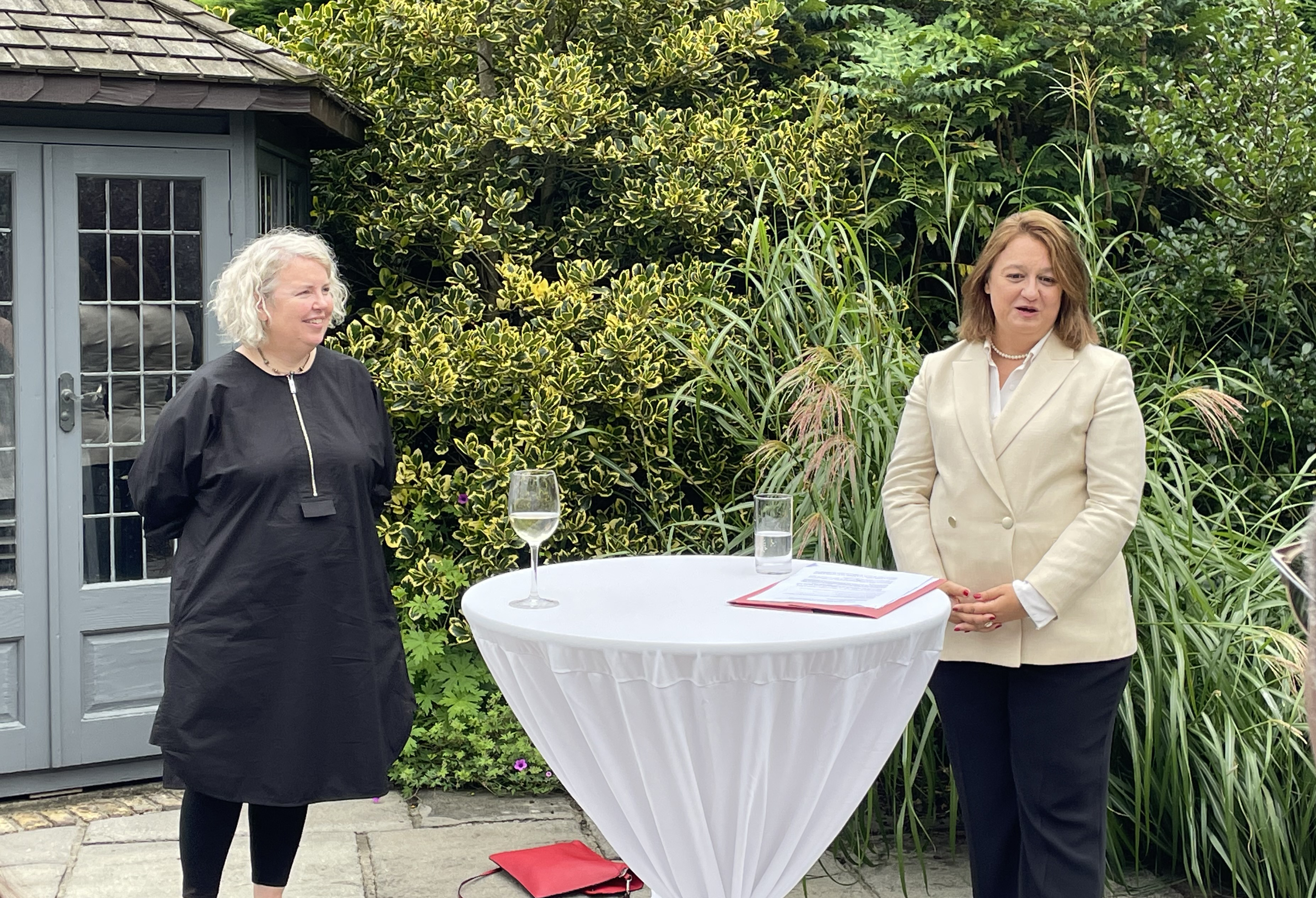 On the 8th of September the Ambassador of Bulgaria to Ireland Gergana Karadjova hosted at the Bulgarian Residence in Dublin the female Ambassadors to Ireland. We were honored to have as a special guest the Trinity College Dublin Provost Professor Linda Doyle - the first ever female President & Provost Trinity College Dublin.
Ambassador Karadjova highlighted the national specifics, such as Bulgaria's first EU percentage of girls and women in engineering and ICT specialties (42%), our commitment at EU level to promote the role of women in digital age, more women in STEM (science, technologies, engineering and mathematics).
The importance of the course on Bulgarian language, literature and culture at TCD and the Memorandum of students and scientific exchange between TCD and Sofia University "St. Climent Ohridski" were also marked by the Bulgarian Ambassador.
In addressing the audience prof. Lynda Doyle presented her vision of Provost TCD for the new term.
She outlined the scale of international cooperation for TCD (in EU, Erasmus and globally), including with valuable partnerships with institutions from Bulgaria in scientific exchange and research.​