Celebration of the Day of the Holy Brothers Cyril and Methodius in Warsaw
27 May 2021
News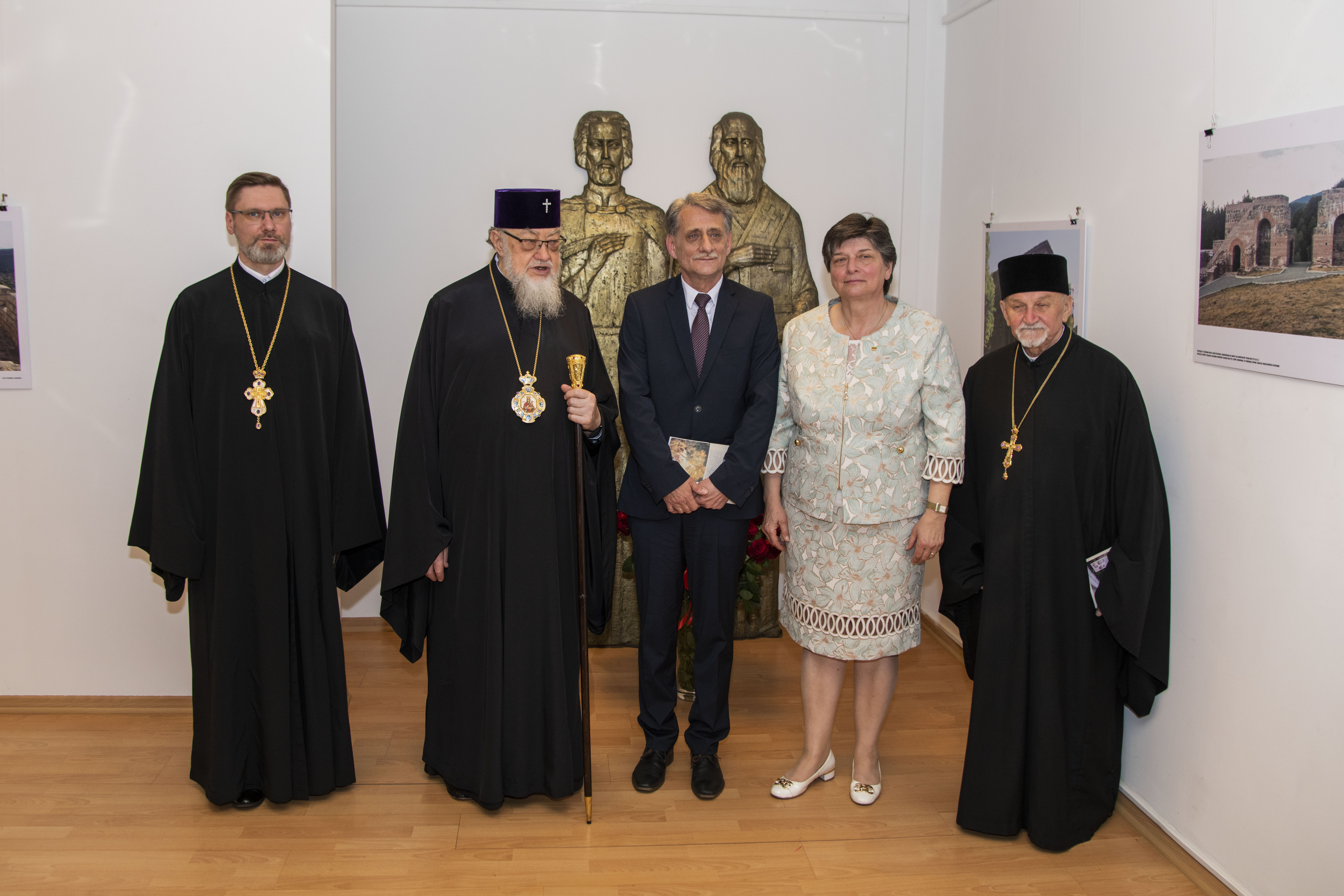 On May 24 - the Day of the Holy Brothers Cyril and Methodius, the Bulgarian alphabet, education and culture and Slavic literature, the Bulgarian Cultural Institute in Warsaw and the Embassy of the Republic of Bulgaria organized a solemn celebration with the opening of a exhibition of the Cyril and Methodius Research Center at the Bulgarian Academy of the Sciences.
The event was hosted by the Ambassador of Bulgaria to Poland Margarita Ganeva and the Director of BCI Kalina Stancheva. At the invitation of the Bulgarian Ambassador, the honorary guests included the Ambassador of the Republic of Northern Macedonia in Warsaw Vasil Panovski, the Orthodox Metropolitan of Warsaw and All Poland Sava and Prof. Slavia Burlieva - Deputy Director of the Cyril and Methodius Center at Bulgarian Academy of the Sciences and curator of the exhibition "The Road of Saints Cyril and Methodius and their disciples. "
In the speeches of Ambassador Margarita Ganeva and Ambassador Vasil Panovski, honored the holy brothers Cyril and Methodius and their work. In her greeting to the participants in the celebration, Ambassador Ganeva congratulated the holiday of spirit, culture and enlightenment and stressed the importance of this holiday, which has taken a special place in the hearts of Bulgarians around the world and the tradition of celebrating it in Bulgaria for centuries. Emphasis was placed on the creation of the basis of the spoken language of the Bulgarian Slavs and spread by the students of the Holy Brothers Bulgarian alphabet - Cyrillic, which is the basis for written culture and makes the Bulgarian language literary. With the accession to the EU, Bulgaria introduced the Cyrillic alphabet and expanded the linguistic, cultural and spiritual borders of Europe with a third script. She recalled that it was no accident that a great Pole, St. John Paul II, declared the two First Teachers co-patrons of Europe.
The Ambassador of the Republic of Northern Macedonia Vasil Panovski greeted those present and thanked for the invitation to participate in the general celebration of the holiday. He said that the legacy of the holy brothers Cyril and Methodius, who created the first Slavic script, is an occasion for all of us - the Slavic peoples, to celebrate. "We can say that the stem (trunk) of all the languages ​​we speak in our Slavic communities was planted by Cyril and Methodius."
Professor Slavia Burlieva, who arrived from Sofia especially on this occasion, acquainted the audience with the latest research in the field of Cyril and Methodius and presented the exhibition "The Way of Saints Cyril and Methodius and their students", which is part of the project "European Cultural Route Cyril and Methodius "and whose debut abroad is the Polish capital Warsaw. She shared that for our people the work of Cyril and Methodius is filled with content that varies from proudly patriotic to sentimental, but in fact is the most significant phenomenon that united the Slavic community to European civilization.