Meeting of diplomats with EU Affairs expert Nilgün Eralp
24 November 2015
Consular News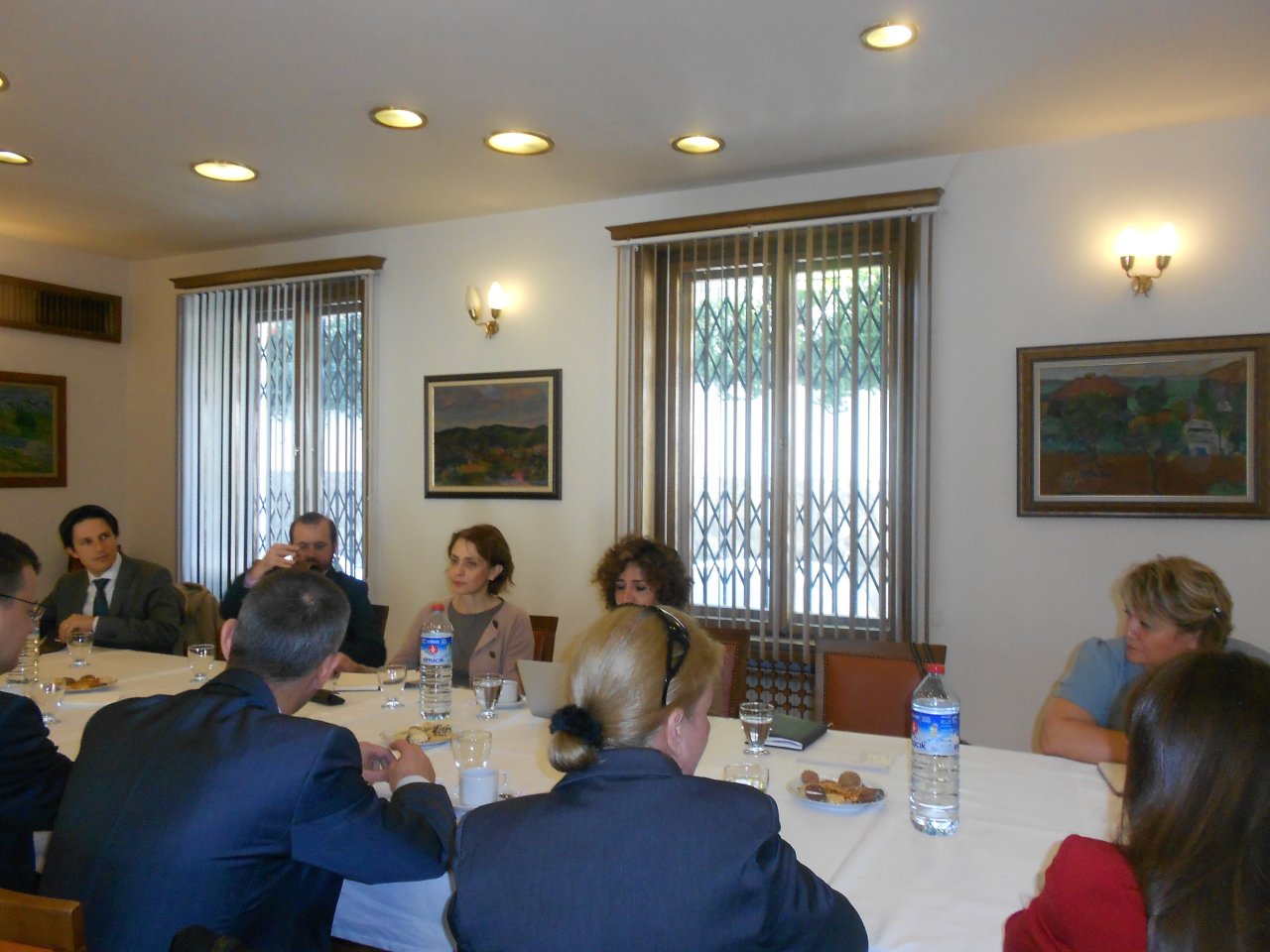 Тhe Embassy of Bulgaria in Ankara organized a meeting in the format diplomats from EU Delegation and the embassies of EU Member States оn November 23, 2015. Mrs. Nilgün Arısan Eralp, Director of the EU Institute at the Economic Policy Research Foundation of Turkey TEPAV was special guest at the meeting.
The event was opened by Ambassador Nadezhda Neynsky. Mrs. Eralp made a presentation on the current state of EU – Turkey relations followed by a discussion.
Optimistic assessments on the settlement of the Cyprus issue were expressed. It was stated that the opening of a new chapter would be an encouraging signal to Turkey. Foreign policy and migration crisis remain main areas of cooperation between the EU and Turkey.